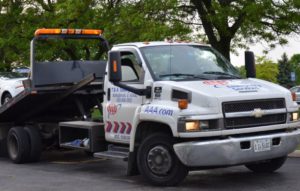 With the growth of technology and innovation of various types of vehicles, almost everyone today owns a car. When you buy a car, you are advised on regular car checkups with your trusted Repair and Check up company. However, cars are mechanical objects that are prone to breakdowns or crash at odd hours and places. This has led to an increase in towing companies. But before you think of investing in the towing business, is it a profitable venture?
1. Advertising and Marketing.
For any business to make profits, you must have a constant flow of clients/customers. "One of the key ways to get customers is by making advertisements of all sorts on your business to attract prospective customers," says Towing Virginia Beach. Towing companies make several types of advertisement from business and rack card, posters, newspaper ads on local newspaper and burners along highways. These forms of advertisements help to tow companies to make their services public. Some towing companies are also going digital by creating ads online or on social media platforms such as Facebook.
2. Emergency Towing.
Towing service is generally a well-paying venture. You may not tow or wreck cars daily, but when you are called upon, it is worth the wait especially if the client's car is kilometers away from their trusted Repair shop. However, emergency towing is quite different and well paying. In a case that a car breaks down on the highway or there is an accident, your towing services will be required urgently. Believe it or not, emergency towing is worth the reaction. You will be required to reach the scene of the accident or car breakdown almost instantly meaning your emergency towing truck must be very ready at all times. Clients have to pay more when it is an emergency.
3. Car abandonment Pickup.
An abandoned car is defined as a car left unattended on a highway for up to 48 hours, left on a private property for up to 24 hours without consent of the owner or left at a public ground for more than 30 days without permission of the authorities. When such a case occurs, a towing company is contracted to tow such cars to designated places such as police station or repair shops. The persons that contract your services have to keep their end of the agreement and pay you for the services especially if the abandoned car wasn't theirs.
4. Manic Referrals.
Once you have a trusted towing company, customers refer each other to you. A trusted company is one that has a very good response rate, one that handles emergencies with urgency, one that has friendly prices and those that mind about their customers' satisfaction. There is no good thing as referrals.In fact, most businesses today are gaining immense profits from referrals from their satisfied clients. Remember, referrals can also be translated to positive reviews on your company 's website.
5. Cost of repairs.
Today, most towing companies have realized the secret to making profits is by being broad in service provision. Unlike in the past when towing companies were just there to move crashed cars, today, they also offer instant repairs or repairs at the company's shop. Through repairs, you stand to earn some interest. When a car gets to breaking down, it means that there is a very serious mechanical problem involved. Solving this puzzle will earn you some good cash in return.
Investing in Towing services today is profitable. Offer a wide range of services and impress your customers then sit and watch your business flourish.