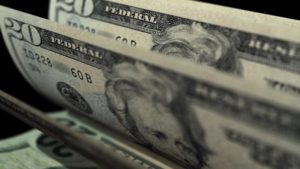 Written by: Towing El Paso
Buy a truck, wait for someone to call you for a towing task and make your profit. That is the common thought for most aspiring tow truck company investors in the United States. However, the dynamics for starting such a company in the country are much more diverse than that. When you have your main aim for investment which is profit-making, it is imperative that you concentrate on it. You probably do not know how a tow truck company makes its profit, or what the most favorable base for operation is, and the pros and cons of the towing business. This article outlines all the profitable dynamics around the latter.
Profitability of Tow Truck Companies
In the United States, towing is a great business venture. Based on the available statistics, towing is very
profitable. According to IBIS world on their website, the U.S. generated approximately $4.87 billion in revenues in the year 2010 which was a growth from the previous year – a majority being generated from a car and light truck towing. Average annual growth of 1.1% has been depicted and could get better over the years until 2020. As the economy continues to grow, roads become crowded. The more cars on the road, there are higher chances of vehicle issues that require towing. In the automobile industry, $0.16 is spent on capital for every dollar spent on labor by operators making it medium level capital intensity.
The profitability of the business can also be increased by reducing the labor functions which you can achieve through getting: efficient communications equipment, new vehicles, computer-aided booking, and route planning facilities. However, you cannot reduce the intensity of labor for driving and maintenance tasks.
The Market Choice on Profitability
Nationwide, those who need the towing services by tow truck companies demographically cut across the private sector, households, public sector, and communities. Two truck companies could best favor the following people and organizations:
Celebrities
Corporate organizations
Public facilities and institutions
Business companies
Event planners
Estate agencies and communities
Sport organizations
Religious centers